Get your Louisiana ATC Responsible Vendor Card Online Today!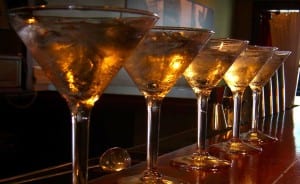 Those employees in the bar, restaurant, nightclub, casino, hotel or other industries that serve or sell alcohol and alcoholic beverages are required by the State of Louisiana to remain certified by the Responsible Vendor program.  The certifications are monitored by the Alcohol Tobacco Control agency of Louisiana.  Agents regularly visit establishments to insure compliance.  Those without required server cards or security cards are given summonses to appear in court.
For those able to take our online course, we offer immediate certification.  The server bar card is issued by the State of Louisiana, but a temporary certificate is issued upon completion of the course and test, giving our students immediate access to written record of attendance and completion.
The alcohol server's certificate is good for four years, but must be renewed in the manner it was received.  (Full re-certification by taking the course and passing the test)
Get your Louisiana bar card online today!
ABSEC LLC
Authorized Provider by the Louisiana ATC